Please phone store for cycle stock availability as we are currently not posting online due to unpresedented demand thankyou
Ken Fosters part of the electric revolution with Juicy bikes
Tuesday 7 October 2014 Filed in: General
Juicy e-bikes taken for a spin at Media City
Juicy e-bikes taken for a spin at Media City
6th October, 2014 in Electric bike news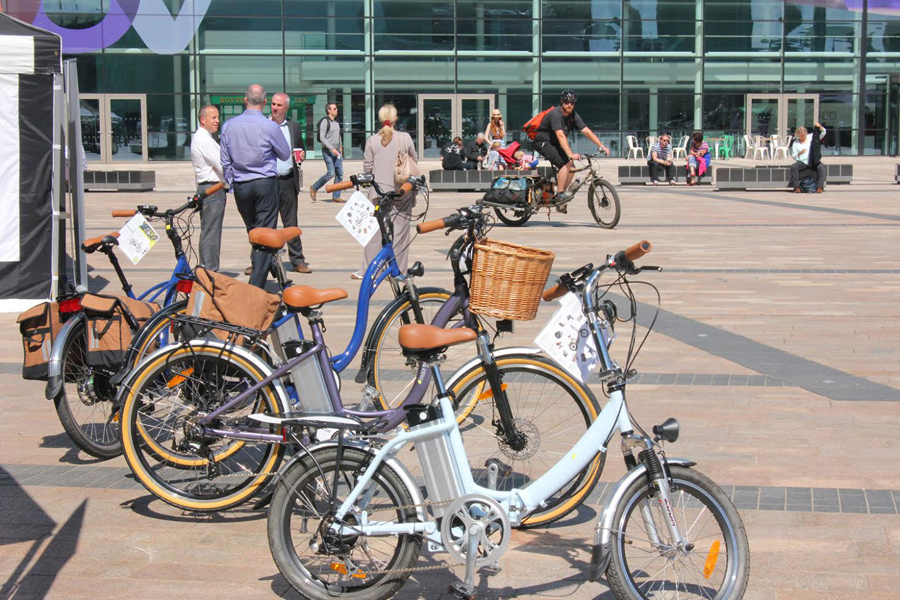 Juicy Bike recently held a demo day at Manchester's Media City in conjunction with local dealer, Ken Fosters' Cycle Logic.
Available for a spin around the Piazza were the Compact folding bike, the Sport hybrid, the Classic step-through and the new, larger wheeled, Classic Grande.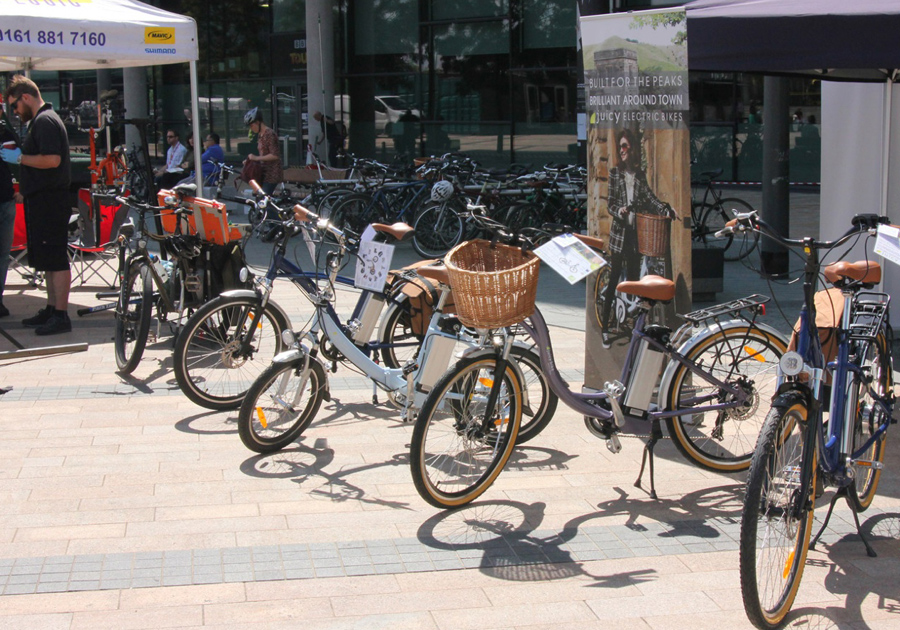 Sarah Wales, of Juicy Bike, said: "We showed the Classic in Heath for the first time here, having taken inspiration for the colour from our Peak District base. We were pleased to see how smart it looked in an urban context. It was also admired by riders of both sexes."
Like many electric bike companies, Juicy are keen to spread the word about the benefits of e-bikes to those that haven't yet considered all of their uses. Their demo day at the pedestrianised Media City was one of many such events. Sarah went on to explain: "The weather was beautiful; besides the commuters and staff we expected to meet in Media City, there were a surprising number of local visitors."
Media City is now home to 150 businesses. Renowned as the relocation choice for several BBC departments in 2006, the UK's first 'media city' was born out of Salford Quays, an area once home to the UK's busiest docks. The regeneration project turned the area into a leisure and business complex, with particular appeal to creative and digital companies.
"The area is perfect for trying a bike and very cycle-friendly, with only limited car access to the area," continued Sarah, "we spoke to many commuters who had not considered the benefits of e-bikes in their travel options, site staff in particular, who lived locally were tempted by the ease of getting through the central Manchester and Salford traffic more easily.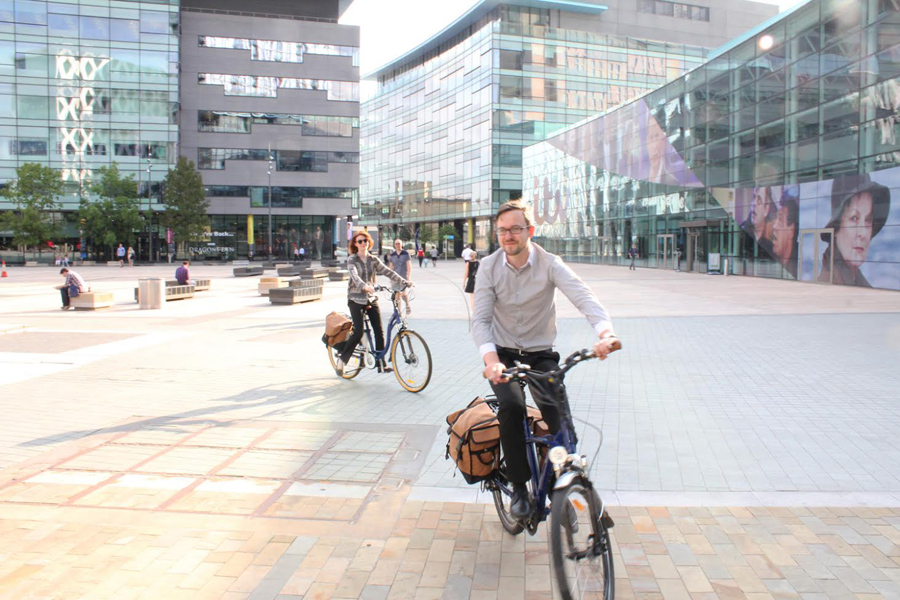 "There were also plenty of people who didn't realise that e-bikes are eligible for purchase through cycle to work schemes.. and we had quite a few chats with leisure riders who go into the Peaks at the weekend to cycle, but who hadn't really thought about riding to work before."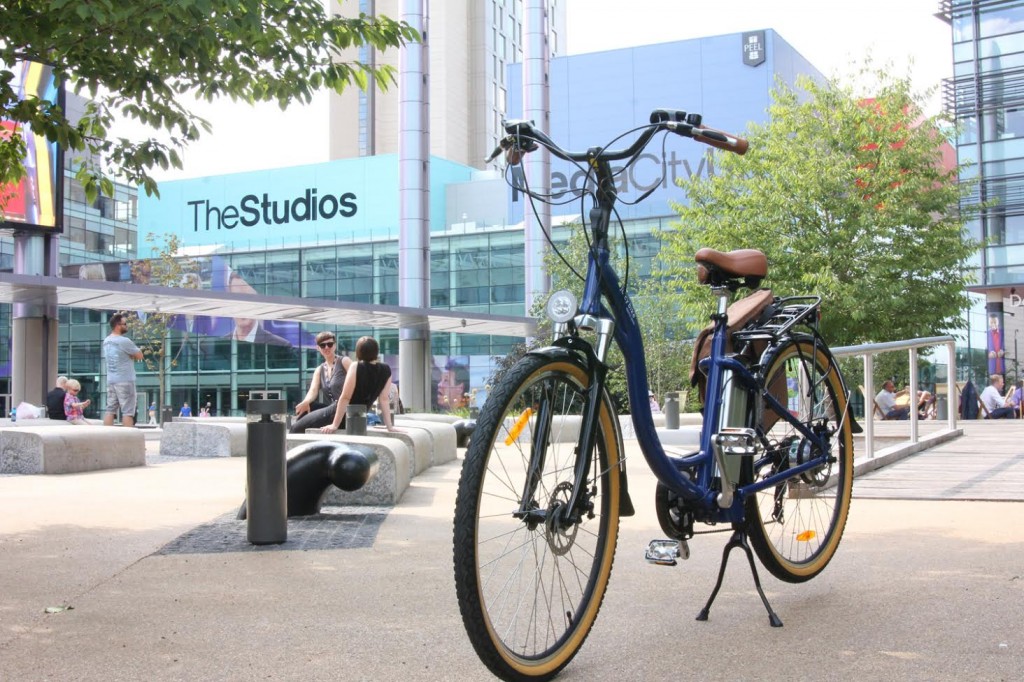 Juicy added that their bikes were tested by all ages on the day, from "retired people out for the day", to "a couple from Blackpool who loved the idea of taking them on the promenade, through to young graduates in their first job and a computer programmer working in the city who needed to arrive at work looking smart and not in need of a shower."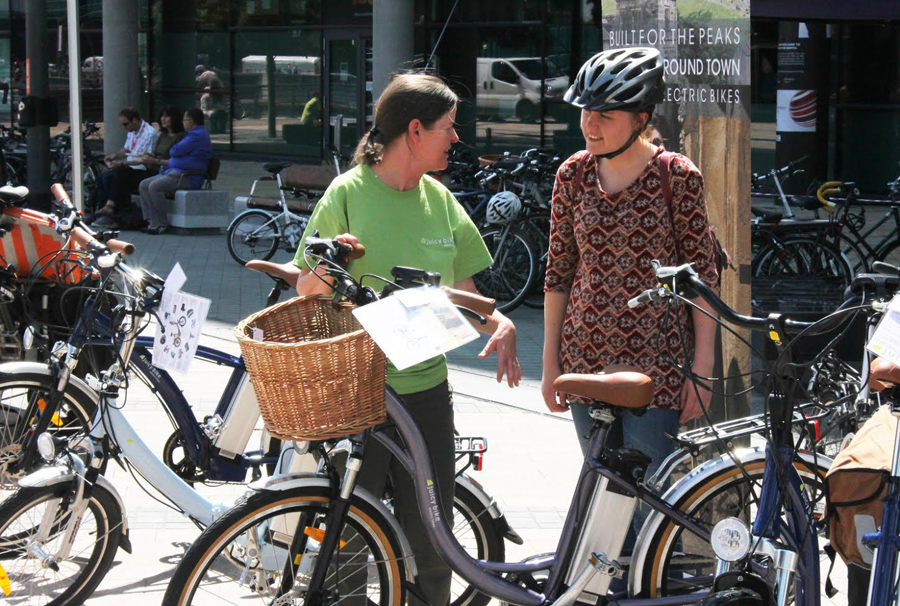 Juicy Bikes have also continued to expand their dealer network this year, with motor spares company, Wilco, now stocking Juicy in Cambridge, Norwich, Lincoln, York, Scunthorpe and Grimbsy.